Quests
Completing quests is the best way to earn experience points and rains. Some NPCs might even reward you with good and rare equipments for your car.
There are basically 4 different types of quests.
1. Taxi/Checkpoint Quests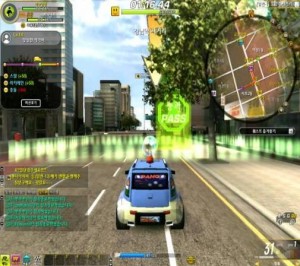 Each of these missions requires a different quest or condition given by the individual passenger that players need to fulfill.
To receive the handsome reward of items and experience points, racers will need to pass through stipulated courses before reaching the final destination.
2. Photo-taking Quests
Speed through the city in search of the zones to capture picturesque shots of the city.
With an easy-to-manipulate camera function, now it is easy to find the perfect angle for that perfect shot (while driving).

Whenever in the photo checkpoint, always remember to hit the 'Insert" button to take a picture when the cursor is in the green area.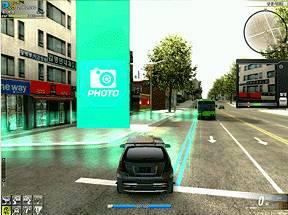 3. Chase/Out-run/Follow/Road Rage Quests
Chase/Out-run/Follow
The purpose of this mission is to chase, follow or out-run the targeted car in order to complete it.
Road Rage
This mission will only end when the Health Points (HP) of the targeted car is reduced to zero! You can take down various vehicles in this mission by using the side strafing skill (Z or X).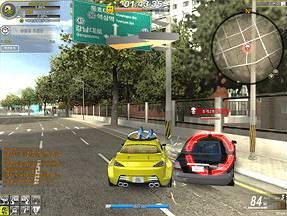 4. Party Quests
There are a total of 3 types of party missions, namely Party Delivery, Party Chase and Party Elite. Party quests are missions for parties of 2 or more racers to complete due to their high difficulty.
These missions can also be done alone but it requires a high skill level of play in order to complete it.
In the~
'Party Delivery' mission, close co-operation between party members is essential to deliver the goods to the Non-Playing Character (NPC) on time.
eg. Seung-gook on a business trip Level 15


'Party Chase' requires party members to successfully hunt down a targeted car together while.
eg. Paparazzi Becky Level 25

'Party Elite' involves sending of a sick NPC to a destination safely.
eg. Run Myo-sun Run Level 30